https://laurengreenagency.com/wp-content/uploads/2016/05/Lauren-Green-Agency-logo.png
0
0
lauren
https://laurengreenagency.com/wp-content/uploads/2016/05/Lauren-Green-Agency-logo.png
lauren
2016-06-29 03:26:58
2016-08-17 16:57:52
5 Quick Tips for Better Headshots!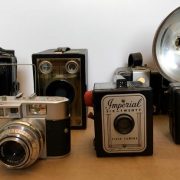 Hi, hello, thanks for coming to our brand new blog! On the eve of our 20th anniversary as a company we have decided to change it all! We're hoping this blog can be a place where we can provide more information about our industry for your viewing pleasure! We'll let you in on a little secret—our brand new website is almost done, just in time for our anniversary! That being said, we want to discuss the importance of social media and the value of maintaining an online presence as an actor and model. We're updating our online look and we think you should too! Here's why:
the website
Our website is the main tool we use for submitting to castings online. Clients see talent on our website and all of their information (like resumés, reels, photos and size information). Visitors can also see information on the agency, such as our history and how to submit pictures. We're hoping our new website will open doors to new clients!
P.S.: If you're represented by us, it's always a good idea to make sure that the pictures on our website are the most current and show variety!
Facebook
We've revamped our look on Facebook, and updated the page so that it can be an even better outlet to connect with clients and keep everyone updated on what's going on with a quick post. The more likes the better! Follow us on Facebook for fun office info and to see your bookings posted!
Tweet tweet tweet!
Tweeting isn't just for the birds anymore! Follow our Twitter to see what we're up to around the office and what our actors have booked! Sometimes we even list castings on Twitter, so keep your eyes peeled for those!
Instagram
Instagram is a great place to post new pictures, tear sheets, or fun videos. A word of advice: remember to credit everyone you can, like the photographer, ad agency, make-up artist, and (of course) your agency! Follow us, and we'll follow you! We want to keep everyone updated on our actors' work.
One last note: it's important to know that some projects might not like you taking behind-the-scenes or on-set photos—so always ask before posting anywhere online. Do not post a tear sheet before the project goes public!
Remember the most important brand to be representing is yourself! We can't wait for you to see our new website. Follow our social media accounts on Twitter and Instagram: @LGModelsNYC, check out our #AlwaysThinkGreen hashtag, and be sure to like us on Facebook and stay tuned for more coming soon from our blog!
Remember … Always Think Green!
Lauren Green Agency
/
by lauren
https://laurengreenagency.com/wp-content/uploads/2016/06/cameras.jpg
415
640
lauren
https://laurengreenagency.com/wp-content/uploads/2016/05/Lauren-Green-Agency-logo.png
lauren
2016-06-14 17:56:23
2016-08-17 16:57:56
Lauren Green Agency turns 20!
Lauren Green Agency LLC New York CIty

Phone: 212-808-0777
Email: info@lgmodels.com Newtalent@Lgmodels.com